By Chris Dite, Arup Associate Director, Sport Venue Design and Major Events
There are still no clear signs of when we will all return to the normality of watching our favourite athletes, teams and sports in action, whether that be that at a stadium or on our regular television channels.
It goes without saying,  with less  sports being played and less opportunity to be outside, more people have looked to spend more of their time getting their sports fix online.
Figures from Verizon show that in the U.S.  75% more video games were played week-on-week  where  "VPN usage rose 34%, web traffic grew 20% and video streaming rose 12%".
Whilst those of us 'of a certain age' bemoan the lack of sport, there are signs that this is a time to be excited by what the future holds as our society becomes more influenced by those who have chosen a different path to the traditional sports fan.
Younger demographic groups have seen a massive increase in participation and spectating of online Gaming and Esports specifically.
This has become an alternative to watching traditional sports and has aided those in self-isolation to  'stay connected' in times of necessary  physical isolation.
Virtual sporting  communities  have developed quickly due to the lack of physical attendance. In Germany, a Bundesliga match between Borussia Dortmund and rivals Schalke was cancelled at the beginning of the COVID-19 outbreak.
This led to an improvised two hour  online  event being broadcast where the home club  shared  fan stories, behind-the-scenes footage and a message from the club, all broadcast free to air.
This event evolved into a 'virtual viewing party' on  the  Chinese social media platform Weibo, where 110,000 peak time viewers and a total of 2.9 million individual viewers  joined the event.
Chris Dite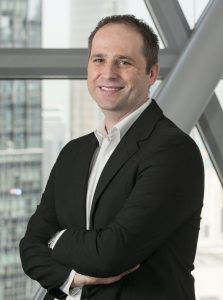 Away from football,  Esports  and their extended virtual community have become tools used to give consumers their 'sporting fix'  whilst interacting with their professional sporting heroes.  Formula 1, Motor GP,  NASCAR  and IndyCar – motorsports gaming titles  have all held online virtual races in the last week, hosting tournaments  for everyday-gamers to race both  professional motorsport drivers  and e-motorsports athletes.
FIFA20 players with League Two Leyton Orient F.C.  have hosted  a virtual tournament of their own with 128 teams participating in a knock-out style event with Crystal Palace FC and England winger Andros Townsend and Norwich FC playmaker, Todd Cantwell, taking part.
In short, Esports tournaments have found a way for sporting organisations and brands to close the distance between fans and participants, making it possible for fans to access their idols in a genuine, participatory and exciting environment.
This integration has become the 'holy grail' of traditional sports leagues recently and has usually only been available to those who can afford the most expensive of event day 'packages'.
Esports provide this experience to all fans, far beyond the level of interaction traditional sports have delivered, despite their huge advances in recent years.
With the current lack of live and accessible sport, there is an opportunity for us as designers to evaluate how current and future generations consume live sport and how that will affect our projects as the world re-emerges from this period.
We have worked hard in recent years to achieve a level of consistency and accuracy within the tools we use to design, producing successful venues generating immersive and exciting in-venue atmosphere.
However, now is the time to challenge ourselves to develop our projects in order for them to embrace the new norm of meeting online, to delivering a meaningful and exciting environment to deliver an exciting online spectating experience.
Technologies such as virtual tickets/seating enabled through VR/AR technology have allowed sports spectating to become non-geographic.
Web or App-based game tracking platforms have allowed us real-time access to sport and are allowing us athlete-access through haptic technologies.
We firmly believe it is the role of stadium architects and designers to grasp this chance to shape the future of stadiums and arenas in both the physical and virtual world.
As we transition out of the immediate COVID-19 pandemic, the boundaries between our physical and virtual environments have been blurred beyond recognition.
This gives us an opportunity to engage with fans, venues and stakeholders to build a new narrative around the 'at home experience' and how venues enable that, whilst not diminishing the spectacle of a live sporting event, seen first-hand and in-person.
We are proud that our live venues generate incredible immersive atmospheres. For many of us, nothing is quite like being in a stadium, sharing the greatest moments in sport with thousands of passionate peers.
But today, we are rising to the challenge of designing physical spaces that transmit these powerful experiences into a virtual space.
@PanStadiaArena
@esportsvenue