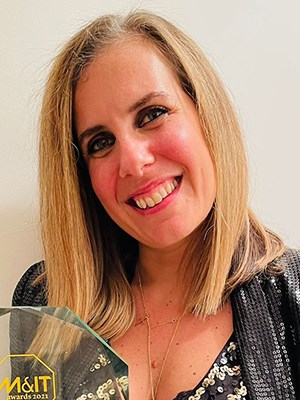 Marina Papadopoulou
Head of New Business & Esports Development
Church House Westminster
Originally from Greece with an extensive experience of 22 years in the events industry.
The journey started as a tv and movie producer followed by a fast transition into corporate events.
Worked with the biggest DMC'S, event agencies and hotel chains as an Event and Sales Manager delivering a big amount of corporate, incentive and technology events.
Since 2016 she moved in London  and for the last  3 ½ years is Head of  Business Development at Church House  a Grade II listed, multi-purpose event venue, located in the heart of Westminster.
Most probably you will find her representing Church House Westminster on networking events, showcases and exhibitions.
Marina is a huge supporter of networking, interaction and partnerships, she is always looking for new opportunities and she is keen in exploring new markets.
Speaker Sessions
Monday 23 May

SPONSORED BY

: 4:10pm UK / 11:10am EST