Sponsorship Packages
The Esports Venue Summit offers a range of sponsorship packages uniquely tailored to maximise your company's visibility and consequent recognition with our audience of key decision-makers.
The available Swansea Arena sponsorships are Platinum (for details see opposite), online event Session sponsorships, Coffee Break, Lanyard, or Masterclasses.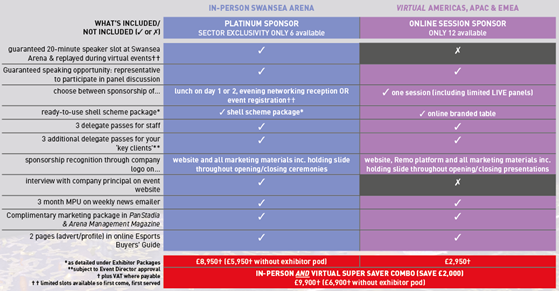 Other Sponsorships
Other in-person Swansea Arena sponsorships include Coffee Break and Lanyards. Both can also be purchased with Virtually Americas, APAC & EMEA online event session sponsorships at a special super saver combo rate - giving you four events rolled into one!