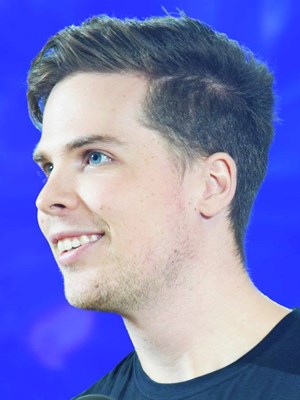 Chris Smith
Director
BIG Esports
With eleven years' experience in gaming, esports & technology, Chris is the founder & director of BIG Esports – Servicing the industry through bringing new ideas and revenue lines through the door by partnering with traditional companies, sports and influencers.
Chris' experience is wide-ranging, coming from his history in semi-professional play, community & national event coordination, game commentary, community management, business development, consultancy and PR & marketing across esports, gaming, influencers and enthusiast technology.
A major focus of present is the convergence between gaming, esports & culture and LinkedIn content.
Past & present clients include: Fox Sports, Gemba, OVO, HOYTS, JBHIFI, NVIDIA, ASUS, Intel, AMD
My Speaker Sessions
Wednesday, October 21

09:30

With a projected global audience of just under half a billion people by the end of 2020, the inexorable rise of esports shows no sign of slowing down.

Clear differences are emerging in terms of how the market is developing in different continents and during this session delegates will have the opportunity to listen to leading industry professionals share their opinions from both a regional and global perspective.

Speakers

Wednesday , October 21, 09:30 - 10:45